MICK JAGGER AUGUST 26, 1981
JFK STADIUM ROLLING STONES PRESS CONFERENCE
ALL RIGHTS RESERVED © ROGER BARONE 1981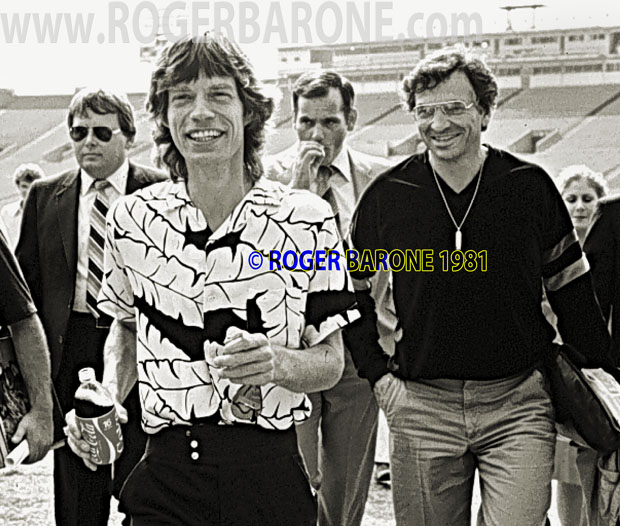 Mick Jagger, accompanied by Bill Graham and assorted security personnel, head toward a group of
excited fans gathered near the southeast entrance of JFK Stadium. Graham, the famed rock 'n' roll
impresariso and former owner of the Fillmore East and West, oversaw the Stones' Tattoo You tour.
Graham died in a helicopter crash near San Francisco in 1992.